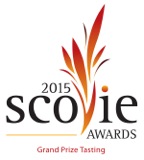 Another year another win for Black Market Salsa! For the 2015 Scovie Awards we submitted our new, about to be available habanero salsa, The Belligerent Batch and we won THE GRAND PRIZE! Our salsa scored the highest out the field of hundreds of products submitted for this year's awards (mustards, salsas, chocolates, beef jerky, alcohol…..). Need less to say, we are quite honored and we are excited to attend the Fiery Foods Show in Albuquerque March 6-8 for the second year in a row.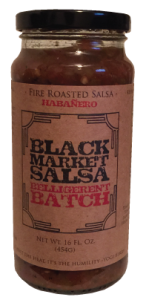 And yes, we promise, The Belligerent Batch will be here VERY SOON! Stay tuned!
Oh, and welcome to the new site……feel free to email me (Mike) if you find any glitches!